"If the foundation is firm,
the building can withstand calamities.
The practice of Yoga is the foundation,
so that the Self is not shaken under any circumstances."
– B.K.S. Iyengar
Iyengar Yoga takes its name from B.K.S. Iyengar, who through his own experience in practice and many years of study created a structured and well described method of yoga practice aiming to achieve body and mind connection as a result of focused work on form, alignment, and effect on the body, Iyengar developed a more in-depth understanding of the āsanas.
On request of students spread around the world Mr Iyengar described the yoga poses (asana) in voluminous book Light on yoga, published originally in 1966 and since then translated into 23 languages and sold in over 3 millions of copies.
Each Iyengar Yoga class is a unique sequence developed by the certified teacher to guide students through a safe and systematic progression. Through skilled instruction and practice, students learn to penetrate beyond the physical body to the inner layers of mind, energy and spirit, gaining vitality, clarity and calm through the practice. Teaching is oriented towards gradual but steady progress. Teacher will provide clear demonstrations of each posture. and is skilled in the use of simple props to maximize the opening and awareness of the body, providing support to the less flexible, and extra extension to the more advanced student.
The asana (body postures) catalogue offers huge variety of poses starting from easier poses for beginners and progressing to challenging poses practiced by advanced students. Asanas are hold for some time, or they are practiced in faster pace as vinyasa with smooth transition from one pose to another. This progressive approach and big variety in the practice makes Iyengar Yoga attractive for students with various experience, for young and old, for flexible and a little bit stiffer.
Due to it's focused approach and attention to proper alignment of muscles and bones in the attempt to achieve best results for health of the body and the mind, as well as due to wide choice of props making asanas accessible to every student, Iyengar Yoga is the best choice also for elderly people helping them maintain mobility and strength when they are approaching the autumn of their life.
Iyengar Yoga teachers are trained to teach students with different body conditions, they help the pupil to work with minor ailments. Woman's health including menstruation, motherhood and menopause is subject of special practice, supporting the health of the women throughout her life. Senior teachers are knowledgeable in Iyengar Yoga Therapy applied in various illnesses or post surgery situations.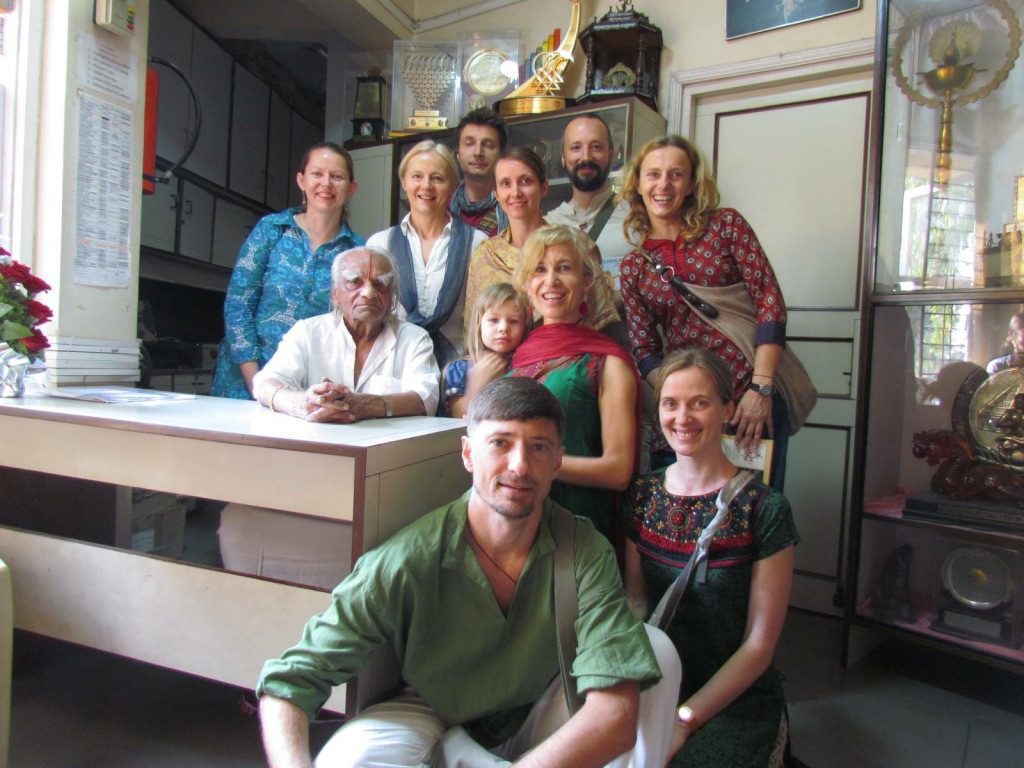 The RIMYI in Pune, India is like Mecca for all Iyengar yogis in the world. Mr Iyengar created the Institute in 1975 and since then hundreds of yoga practitioners and teachers from all over the world come there every month to study yoga, first with Mr Iyengar himself and his children Geeta and Prashant, and now with his descendants and other senior yoga teachers at the Institute.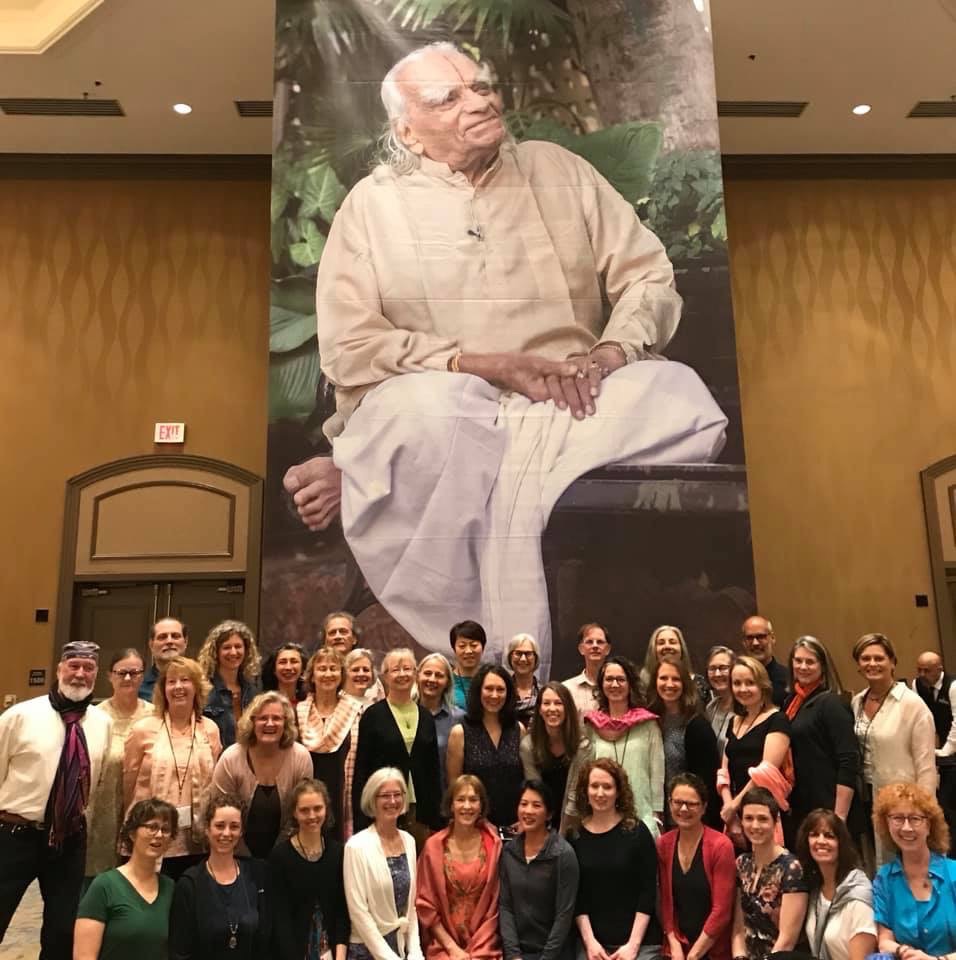 The Iyengar Yoga community all over the world is organized in national associations, in US the Iyengar Yoga National Association US (IYNAUS) consists of multiple regional associations. Seattle yoga community is part of Iyengar Yoga Association of the North West (IYANW).